FAQs
---
FAQs
NECKERS
What's the difference in size between adult and junior neckers?
Adult neckers measure: 118cm x 59cm.
Junior neckers measure: 98cm x 49cm.
BADGES
What's the difference between woven and embroidered badges?
Woven Badges are made by weaving together fine threads, while Embroidered Badges are made by stitching thicker threads to a fabric base. Woven badges allow for finer detail in the design, however embroidered badges have a more traditional textured feel to them.
What's the difference between an overlocked border and a laser cut border?
A badge with an overlocked border has stitching around the edge of the badge. A laser cut border is used when the shape of the badge is difficult to overlock, so a clean cut edge is necessary.
What's the difference between soft enamel and hard enamel badges?
Soft Enamel is recessed slightly beneath the surface of the raised metal and an epoxy resin coating is added to make the enamel more durable. Hard Enamel is naturally more durable due to the quality of the enamel and the surface is polished to a smooth finish without the need for an epoxy coating.
What about printed enamel?
Printed Enamel is a different process and unlike soft and hard enamel, it utilises a screen print rather than an enamel infill. The great thing about this badge type is that it allows us to reproduce virtually any design without the need for simplification, as we can print full colour process.
Which is the best fixing for my badge?
The standard fixing for enamel badges is a butterfly clutch fixing, however, we can supply with a safety pin, brooch pin, rubber butterfly clutch or various others depending upon your requirements. Let us know if you require something non-standard and we will see what we can do.
Can my cloth badge be ironed on?
Cloth badges are usually provided without any backing, ready to be sewn on to garments. However, they can be supplied with a heat seal iron-on backing for a small extra cost. The basic instructions for use are as follows:
1. Turn on your iron to a medium setting (150°C or 300°F) and allow it to warm up. Make sure the steam setting is turned OFF.
2. Cover the badge with a thin piece of material (hankie, pillowcase, etc.) and press firmly with the iron for 15–20 seconds, making sure not to burn the material, badge or garment.
3. Once applied, check all edges and corners are properly fixed and allow the garment to cool for 24 hours before wearing or washing. When washing, turn the garment inside out and wash on a gentle cycle in cold water. Do not tumble dry.

EXAMPLES
I can't decide what I want! Help?
Not to worry, we can send out examples of various previous products we've made to you free of charge, to help you decide exactly what you want. If you contact us to request a sample before 1pm, in most cases we will be able to post them on the same day.
MINIMUMS
But what's the minimum order for...?
Our enquiry and order processes highlight the minimum order quantities for each product.
DESIGN
Can my badge design be any shape or size?
Yes it can, but if it is a non-standard shape, it might limit your options regarding the material or process used to make your product.
I've got a great idea in my head, what do I do?
Get it down on paper and send it to us, simple! For more information on our design services please refer to our dedicated page here.
ENQUIRING & ORDERING
What's the difference between an enquiry and an order on the website?
An enquiry will allow you to get a quote for the product(s) you're interested in without being committed to buy. An order through our online Design-Your-Own Necker tool or through the Shop will be placed and require payment immediately.
What happens next?
On receiving an enquiry we will prepare an artist's colour visual, free of charge, and email this to you along with confirmation of pricing. Once an order is placed, we will proceed to manufacture immediately and email you an expected delivery date as soon as we have that information.
What if the artist's colour visual does not meet with my requirements?
Simply email us with the details of any changes you wish to make to the artwork. Once we have revised your artwork we will send the new image for your re-approval.
Can I see a pre-production sample?
Yes. Once your full order has been placed and payment received, pre-production samples are available upon request at no extra cost.
PRICING & PAYMENT
Where are your prices?
Once you go through our enquiry form the estimated cost you are looking for will be displayed in big blue text. You can't miss it! Please note all pricing online is there as a guide only and will add VAT at 20%. However, this will apply to UK orders only.
Which factors determine the price of the product?
Primarily the size of the product and quantity of your order, however other factors, such as the amount of colours used in the design or the manufacturing processes used, can effect the price too.
How should I pay?
We accept BACS, debit/credit card over the phone or cheque made payable to 'MBC Promotions Ltd'. If you are placing an online order for Design-Your-Own Neckers or any items in our Shop, payment must be made online by card through our payment partner.
SUSTAINABILITY
Can I order a sustainable necker or badge?
In our industry the practice of manufacturing sustainable badges is a "work in progress" and we are not able to offer a sustainable necker, pin badge or cloth patch currently. However, we are hopeful that advancements in the industry will lead to positive changes in the not too distant future.
Are MBC helping where possible?
As a business ourselves, we are attempting to reduce our own carbon footprint by making small changes where we can. This includes bulk packing as much as possible to reduce plastic usage, a paper packing option on all metal pin badges, recycled packaging for neckerchiefs and the re-use or recycling of all packaging that arrives at MBC where possible. We have also recently teamed up with a new payment partner Stripe, who have a climate pledge we contribute towards, with 0.5% of all card payment revenue directed towards carbon removal.
DELIVERY
What are your delivery costs?
Delivery is FREE of charge on every order to a single address in the UK.
Delivery costs on orders from outside the UK will be calculated on a case-by-case basis. Please note you may be charged import tax and duties on receipt of your goods, subject to your local laws.
What has changed for EU deliveries with Brexit?
As of 1st January 2021 the United Kingdom has exited the European Union, so some things have changed with the way we charge you and what needs to be done upon delivery in the EU. We will no longer be charging VAT on any orders which are to be delivered in the EU. Instead, the recipient will be charged their local VAT, duty and a disbursement (service) fee upon delivery. This is payable to our courier (DHL). For a list of common duty rates, see here. For a list of disbursement fees by country, see here.
Great! When can I expect my order to be delivered?
Generally around 4 weeks, but it depends what you're ordering. Specific delivery times are outlined in the general notes for each product in the enquiry form, with details of fast track delivery too, if required.
RETURNS
What is your returns policy?
All items are manufactured specifically to order, so unless there is a fault with your product we do not accept returns or provide refunds. Faults can be qualified as below expected quality or an inconsistency with the final product versus the artwork proof.
STILL STUCK?
If we haven't answered your query above, you must have a really good question! So please CONTACT US. We'll be happy to help!
Enquire Now!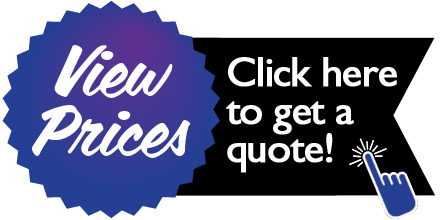 close x

MBC Quote Generator
Please note due to the restrictions associated with varying manufacturing and printing processes, prices on our website are there as a guide only. Final quotations may vary on completion of approved artwork.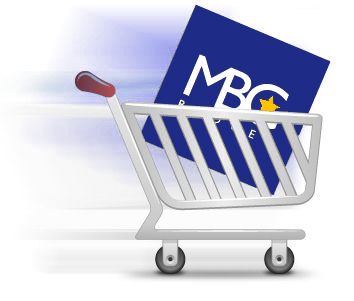 Hot Products
---