YOU ARE HERE:
Lanyards
---
LANYARDS
This product range includes standard promotional printed and woven lanyards and *NEW* printed woven shoelaces!
Standard lanyards are ideal for conferences, exhibitions and places where you need to have a pass or identification card on show, while the stylish laces are ideal for Scout & Guide events, challenges and camps or charity fundraising events.
Pricing covers standard sizing and a detachable clip fixing for the lanyards and all printing charges on the pair of single-colour shoelaces.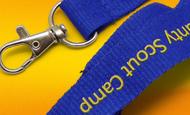 Lanyards »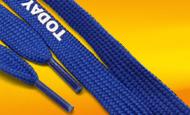 Shoelaces »